Dino-Lite Digital Microscope
Dino-Lite is a handheld portable digital microscope. The brand aims to provide a powerful, portable, and feature-rich solution for visual inspection. These digital microscopes can go up to 900x magnification and 5-megapixel resolution. Dino-Lite's high-quality imaging, optics, multi-feature software, and advanced hardware set it apart from other digital microscopes on the market.
Today, Dino-Lite digital microscopes have become an irreplaceable tool for professionals worldwide. With more than 150 models, Dino-Lite comes with multiple connectivity options and numerous magnification options. Specialized illuminations like fluorescence, ultraviolet or infrared ensure that you can get the best visuals in all the possible settings. A wide range of stands and accessories completes the product line-up.
Dino-Lite digital microscopes provide solutions to meet the needs of the home user as well as demanding professionals. It is suitable for mobile and on-field applications, without compromising image quality and functionalities. Dino-Lite digital microscope today also supports handheld microscopes with wireless compatibility.
Why Choose a Digital Microscope over a Stereo Microscope?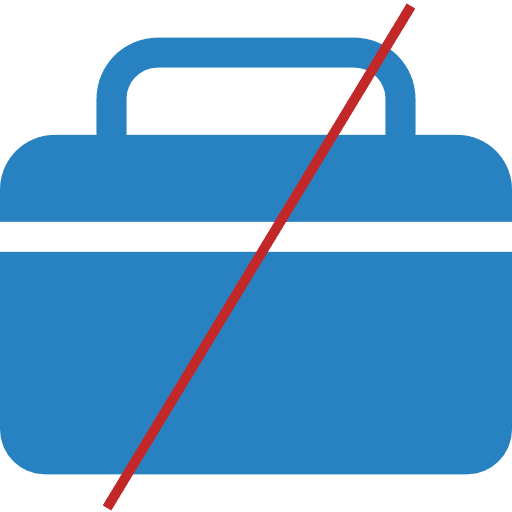 Not Portable
Stereo microscopes are not as portable as handheld digital microscopes. They are bulky and heavy to carry around.

No Digital Functions
Microscopes and loupes are not digital. They are unable to take pictures and record videos for documentation.

Difficulty in Analysis
Being unable to save images means that we are unable to analyze them later with the traditional microscopes.


Mobiles Phones & Microscopes
Mobile phones are commonly used to capture images. They are ubiquitous and convenient to use. Some users turn to pairing the phone with a loupe lens. Unfortunately, the quality of the image is compromised when mobile phones are used to capture images through a stereo microscope lens or loupes. It is time-consuming and tedious to achieve good image and video quality in this way.

Large Workpiece/Specimens Inspection
When the specimens of the workpiece we wish to inspect are large, it is more economical and convenient to bring a portable digital microscope instead of stereo microscopes. While the eye loupe sounds like a viable option, they tend to be limited in their magnification capability. You would also be unable to capture images and record videos with the eye loupes.

Benefits of Using Dino-Lite USB Microscope
Dino-Lite USB microscopes come in a variety of unique features to meet the needs of special applications. Here are some of the things that you can expect from the Dino-Lite digital microscope:
Flexible LED Control (FLC)
The microscope's FLC provides lighting adjustment options like intensity settings from levels 1-6. It can turn on or off digital microscopes' LEDs by quadrants.
Automatic Magnification Reading (AMR)
Dino-Lite digital microscope now comes with AMR which displays the magnification value on the DinoCapture 2.0 software. This is especially useful when you want to use a digital microscope to make measurements.
Extended Depth of Field (EDOF)
The EDOF capture mode of the camera takes several pictures at different planes of focus and stacks them into one clear image. This is easily done by the software with a single click.
Extended Dynamic Range (EDR)
The EDR function is ideal for objects with large variations in brightness. The EDR function increases the dynamic range by stacking pictures taken at different exposures with a click.
Brightfield / Darkfield Illumination (Axial)
Specific Dino-Lite digital microscope models come with coaxial-brightfield and darkfield illumination. This feature is helpful for viewing edges, pores, dents, scratches, and the diverse types of topographical surfaces.
Dino-Lite USB microscopes have different models of lighting available, from the regular white LEDs, Fluorescent, Ultraviolet (UV), and Infrared (IR) lighting options. The variety of configurations available makes the equipment well-suited for applications in law enforcement, forensics, and R&D. Some of these models can also switch between the standard white lighting and special lighting modes.
Wireless Digital Microscope
Enjoy the convenience and portability of a wireless digital microscope with the Dino-Lite Edge AF series digital microscopes. You can view, capture images and record videos with your computer, tablet, or mobile phone wirelessly with a Wi-Fi connection. Simply purchase the WF-20 and attach it to the back of the USB microscope to turn it into Wi-Fi digital microscope. Dino-Lite wireless digital microscopes work on iOS, Android, and Windows.
The USB microscopes can take pictures and record videos. These files are saved directly onto your computer. Along with the superior optics adopted in the Dino-Lite Edge series, you can reveal the finest details, answering the needs of the most demanding microscopy applications.
Our HDMI Microscope for Monitors and TV
Besides connecting Dino-Lite digital microscopes through USB, you can also connect them directly to a monitor with HDMI or VGA (D-Sub) connector. These options allow you to use the digital microscope for real-time images without the need for a computer. You connect the microscopes directly to a television, through the HDMI or PAL connection, or monitors with the VGA (D-Sub) connectors.
All Dino-Lite digital microscopes also come with features like:
Long Working Distance Optics
The digital microscope can also come with a long working distance feature to provide more working space between the object in focus and the microscope. This is ideal for applications such as repair and assembly.
Adjustable Polarization
You can include a polarizer when you purchase your Dino-Lite digital microscope. This feature can be adjusted in a flexible manner to offer full or partial polarization.
Another product range that Dino-Lite produces is the Dino-Eye. It is a simple to use eyepiece camera which works seamlessly with your traditional optical microscope. It converts the regular stereo microscopes into digital microscopes. The Dino-Eye enhances existing equipment by fitting seamlessly onto the eyepiece or C-mount of optical microscopes for observing specimens on an external display.
The Dino-Eye comes in a variety of connections and camera-resolution: USB at either 1.3 or 5 megapixels and for TV models
PCB Board Failure Analysis
Luxury Watch Authentication
We Are Proud to Have Worked With
Contact Us
For a Free Demonstration and Consultation